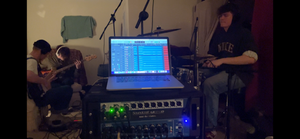 R&K Systems is a music production company focused on studio recording, gigs, pa hire and live sound for new & emerging bands. 
DIY Recording
We have developed an affordable system for DIY studio recording. We record bands and then work with a range of producers who mix and master the final result for release on streaming platforms. This delivers high quality music on a tiny budget.
Our Studio Work
We have produced live videos for Southern Fried Groove Queens, that helped them to get gigs. R&K have also recorded the Kabins single "Warm Up", the forthcoming single "Who Am I To Dream" and their debut Album "Not If, But When", due for release in 2024. We are also working on recordings for Battle of the Bands winner the Upper Hand as well as Leonard & The Zombies' debut "Apocalypse" Ep. 
Our PA Hire & Live Sound Work
R&K have 15,000 watts of PA, a 20 channel desk, smoke machines, lights and mics. We have worked with a range of artists, across a wide variety of genres from indie, to rock, to garage, to reggae, opera, bhangra and brass bands. 
These include; Mc Omar, The Kabins, 4KingDwarphz, The Barefoot Bandit, Tricky Situation, Gigi & The Grits, Kieron Garrett Quartet, Revelation Roots, The Ruby May Spencer Band, Mr Nice, Mc DT, Southern Fried Groove Queens, The Dockneys, Mammoth, Dr Splink, , DJ Pied Piper, Dj Kintetix, Pack of Animals, Machineries of Joy, Grimethorpe Colliery Band, 247 Bhangra, Belinda Evans, Longtide, Electric Spank, The Upper Hand and Stone Fox. 
We regularly work with venues including Move Exeter, The King of Clubs, The Balfour Arms Sidmouth, Coldharbour Summer Sessions, Music in Devon Initiative, Exeter Street Arts Festival, Battle of the Bands, Cameron Mills Group, The Rock Project, Cranbrook School and the Kings School Ottery St Mary.
David Knox
David is a local Devon promoter, the Kabins' Manager and soundman for local gigs. He takes care of the recording side of things and recently recorded the Kabins' debut album as well as debut EPs for the Upper Hands and Leonard & The Zombies.
A guitarist and bass player with over 30 years experience playing in bands, signed and unsigned, he has played with many of his heroes including the Levellers, Asian Dub Foundation, Hawkwind and Senser.
Playing on stages from Glastonbury to Beautiful Days and Respect Festival and venues up and down the country, his most recent band gained 50,000 plays on Spotify.
David is also Music Champion for the Arts and Culture Network East Devon (ACED) and is passionate about creating opportunities for musicians.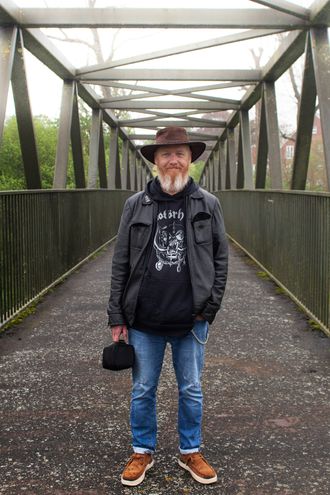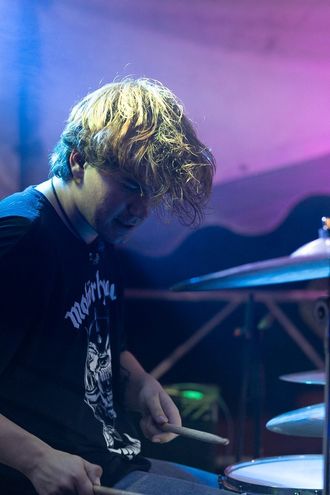 Felix Randall  
Felix is the drummer in indie rock band the Kabins and has a huge depth of knowledge about Logic Pro, live sound, microphones and music production.
He has gained his music production skills from his course at Exeter College and working on the Kabins' music releases. 
Felix is a comping machine!! He can also mix your live recording and is great at adding audio to videos.
Or, he can mix your studio recording and produce songs that are optimised for streaming platforms, radio and television.
Pete is the mixing and mastering engineer we work with on for all of the Kabins Studio recordings.
He takes our recordings and adds some real magic to make the songs sound huge and full of life.
Also answers to "Spike" for reasons unclear. He's also an amazing bass player and one of the nicest people you'll ever meet.